Sanibel Island Homes
Posted: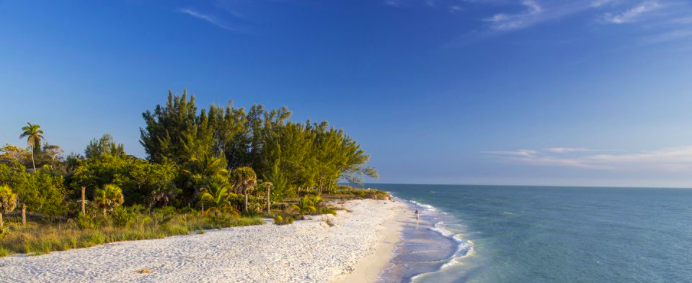 For those of you considering the purchase of Sanibel Island homes, here's some great news! Sanibel Island has just been ranked

among America's Best Places to Visit according to a new study by U.S. News & World Report. In addition to heralding destinations like Yellowstone National Park and Miami, editors paid homage to the "low-key, quiet and quaint" quality of life in Sanibel. Beyond the beauty of the beaches and opportunity to find all manner of shells strewn along the shores, editors also cited the shopping, dining and arts scene which adds to the appeal of our community. Of course, this is just another example of countless national publications which have recognized Sanibel Island as a great place to visit. The simple truth remains, Sanibel Island is a wonderful place to live!
For those of you seeking Sanibel Island homes, there are presently great options in waterfront condominiums as well as single-family homes. These are perfect for full-time residents or even seasonal residents. For more insight on current Sanibel Island Homes for sale, simply drop me a line by submitting the contact form below.
Current Sanibel Island Homes for Sale
Courtesy of Premier Sotheby's Int'l Realty

Courtesy of McCallion & McCallion

Courtesy of John Gee & Company, Inc.

Courtesy of John R. Wood Properties

Courtesy of Century 21 Sunbelt Realty

Courtesy of Kingfisher Real Estate, Inc.

Courtesy of VIP Realty Group,Inc

Courtesy of Premier Sotheby's Int'l Realty

Courtesy of Royal Shell Real Estate, Inc.

Gulfside Place A Luxury Condo

Courtesy of Pfeifer Realty Group LLC

Courtesy of VIP Realty Group,Inc